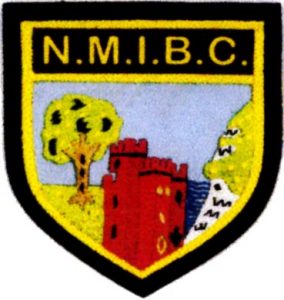 Q   What clothing will I need ?
A   For a "taster" or the 4 week "trial membership" you will just need flat bottom shoes and casual clothes. If you decide to take up full membership then a plain white top and grey bottoms is our normal dress code.
Q   I am worried that if I bowl badly I will spoil the game for other players ?
A   No one bowls badly on purpose. Your "taster" session is played with just our coaches and as you progress coaching is available FREE of charge. Even our best bowlers have the occasional lapse of concentration.
Q  How long does it take to bowl well ?
A   Like most sports practice makes perfect. Playing two, two hour sessions per week most newcomers to the sport like to "settle in" during their first season. Many then go on to join our match teams and enter competitions in their second season.
Q  How much does a set of bowls cost ?
A  If you decide to proceed with your membership you can continue to use our bowls for a few weeks whilst you source a set of your own. A  secondhand set of the larger sizes 4 to 7 are usually available for £30 – £60. For the smaller sizes 00 – 3 expect to pay £120 whilst a set of new bowls can cost typically from £225 – £350. However this still makes bowling a very affordable sport and of course your bowls can always be sold on in the future. Don't be in a hurry to buy a set of bowls as we can let you try various models to find which would suit you best.
Q   What is a "roll-up" ?
A    When players attend their regular group, teams will be drawn at random. They will then play against each other for the duration of that session. This is a friendly and social session and is ideal for practice, trying out different positions in a team and meeting other Club Members.
Q What is the Bowls Etiquette? 
You will pick this up as you play with others, you do not need to know it all when starting to play.
The etiquette of the game of bowls is a combination of good manners, sportsmanship and sociability, these courtesies are best described as the unwritten Laws of the Game.
They are designed to promote social ability and the excellent reputation for friendliness and sportsmanship the game of bowls has rightly earned.
Be punctual to commence play at all matched and come to each game correctly attires and especially, wearing flat soled (heel-less) shoes.

Be quiet, calm and considerate of your fellow bowlers.

Turn your phone off.

Stand at least one metre behind the mat i.e. out of the eyeline of the current bowler.
Always stand still at the head when a player is about to bowl. Movement around the head can be distracting and you risk touching a bowl in the head which is serious.

Do walk close to the centre of the rink with minimum delay when changing ends.

Do not delay play, be ready to play your bowl with minimum delay.

Never step on to the mat to deliver your bowl before the previous bowl has come to rest, you do not have possession of the rink.

Player number 3 in a 'rinks' game will do measuring

The Skip is responsible for the scorecard.

All players will assist in collecting bowls only when the end is confirmed as completed.

Always pay your Skip the respect of waiting for their decision.

Never applaud lucky bowls – accept them graciously.

Never complain about lucky bowls – they tend to equal each other out over the season.

Respect the playing surface at all times. Do not drop the bowls on to the mat.

Always take care to protect and conserve the mat.

Always inform your opponent if you wish to leave the green.

Be a good loser, do not blame the green.

Win or lose, always shake hands with your opponents and thank them for the game. Do not be too taken with your win today, the position could be reversed tomorrow.
Above all, enjoy the game of bowls for it's pleasure and the lasting friendships it provides.